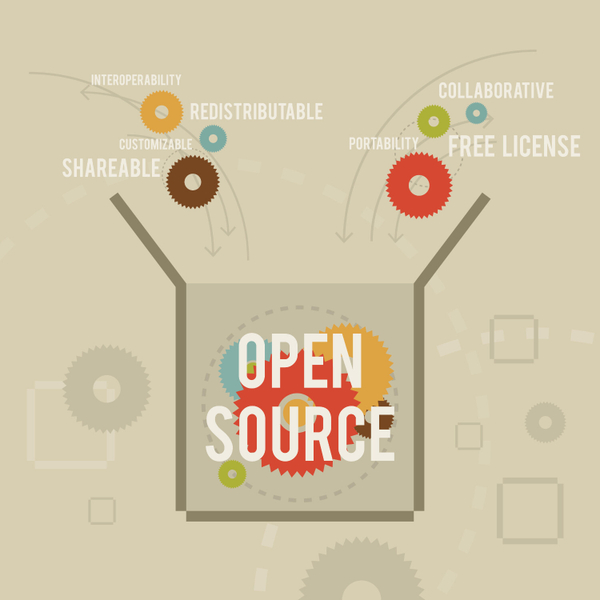 Open source software used to be poorly understood by commercial forces, and it's often approached in a biased way. A new generation of investment funds goes to show that things are changing.
Open source software is a lot of things to a lot of people. For some people -- engineers, mostly -- it's a way to work on their passion, be involved in a community, and give something back to the world. For others -- business people, mostly -- it's a way to grow projects organically, and sell software without actually investing too much in sales.
It's a nuanced topic, and we've tried to explore it from many angles. From the business angle, exploring open source vendors relationships with hyperscalers, mostly Google and Amazon. From the contributor and license engineering angle, exploring different models for commercial open source projects. And from the community angle, exploring metrics for community health and value generation evaluation.
Today, we explore open source software (OSS) and its commercialization from yet another angle - the investment angle. There are a couple of venture capitals out there that seem to be ahead of the curve in terms of their understanding of, and investment in, commercial open source companies. Runa Capital is one of them, and we caught up with Konstantin Vinogradov, Runa Capital Principal, who shared views, findings, and outlook for commercial OSS.
Image: Shutterstock
Orchestrate all the Things podcast: Connecting the Dots with George Anadiotis
I've got tech, data, and media, and i'm not afraid to use them.
My name is George Anadiotis, and i am a writer, a planner and a doer. I am an Onalytica Top 100 Influencer in Big Data and Cloud, a Knowledge Graph expert, and a P2P Foundation and ZDNet contributor, among other things.
Linked Data Orchestration is my brand. This podcast is where i share my work, as well as conversations with people who bring interesting news and views to the table.
Some might call this futurism; let's just say it's connecting the dots.
Coming from a technology background, i've had the chance to learn to play many instruments on the way to becoming a one man band and an orchestrator.
Before starting a career as an analyst and journalist, i served Fortune 500, startups and NGOs as a consultant, built and managed projects, products and teams of all sizes and shapes, and got involved in award-winning research. I still try to do that stuff as much as possible.