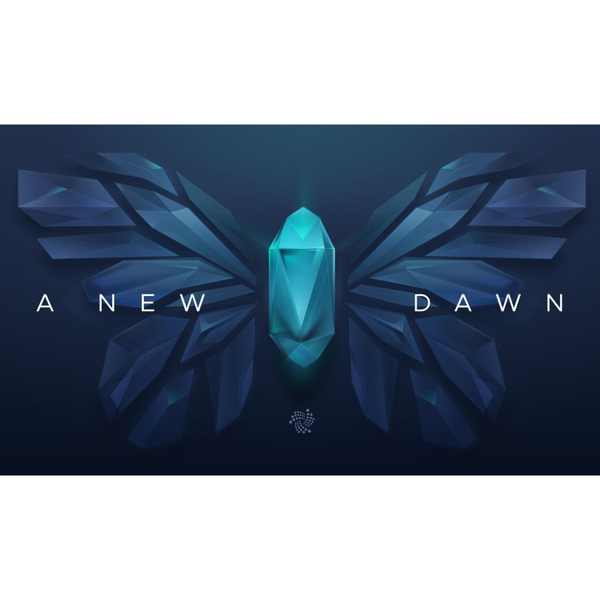 In 2014, IOTA set out to offer an alternative to the key issues with blockchain: Scalability and transaction fees. Somewhere along the way, things went wrong. Not everything is lost, however, and IOTA is looking to regain momentum.
IOTA's main premise, namely solving the issues around blockchain by introducing a different data structure, remains. IOTA, like blockchains such as Bitcoin or Ethereum, is a distributed ledger. Unlike those, however, the data structure it uses is a directed acyclic graph, called the Tangle.
We discuss with IOTA Foundation Co-founder and CEO, Dominik Schiener, on what IOTA got wrong, what it got right, and what is being done to build on what it got right and fix what it got wrong. 
Starting with the release of a new wallet, IOTA has been reinvented and rewritten from the ground up over the last one and a half years. This new phase of the project is called Chrysalis, introducing a network upgrade. It promises a truly decentralized solution with high throughput and no transaction fees, oracles, and smart contracts.
Orchestrate all the Things podcast: Connecting the Dots with George Anadiotis
I've got tech, data, and media, and i'm not afraid to use them.
My name is George Anadiotis, and i am a writer, a planner and a doer. I am an Onalytica Top 100 Influencer in Big Data and Cloud, a Knowledge Graph expert, and a P2P Foundation and ZDNet contributor, among other things.
Linked Data Orchestration is my brand. This podcast is where i share my work, as well as conversations with people who bring interesting news and views to the table.
Some might call this futurism; let's just say it's connecting the dots.
Coming from a technology background, i've had the chance to learn to play many instruments on the way to becoming a one man band and an orchestrator.
Before starting a career as an analyst and journalist, i served Fortune 500, startups and NGOs as a consultant, built and managed projects, products and teams of all sizes and shapes, and got involved in award-winning research. I still try to do that stuff as much as possible.